SEE WHAT OTHERS ARE SAYING

Check out our latest Google Reviews
Get the scoop on how others have enjoyed dining with us and leave your own review.
   Monday-Saturday
11:00 am to 2:00 pm
   Sunday
Closed

View the latest Yelp Reviews
Read all about us and leave your own review.

View the latest Trip Advisor Reviews
Read from others who have traveled to the Nest and leave your own review.

View the latest Zomato Reviews
Learn how others have enjoyed the Nest and leave your own review.

Read the Article
Learn more about the Doves Nest story in this feature article.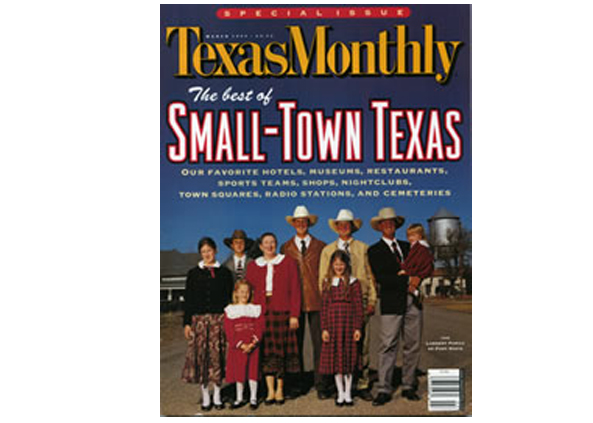 TEXAS MONTHLY – THE BEST OF SMALL TOWN TEXAS
WHEN THE THREE OF US WENT LOOKING FOR TEXAS' best small-town restaurants, we were positive we knew what we'd find if we searched hard enough: friendly cafes on the town square with red-checked tablecloths, local customers named Bubba and Sissy, and bounteous plates of country cooking. Imagine our surprise when, after visiting some 65 places, we found almost nothing that fit the description. That idyllic world no longer exists—if it ever did, outside the movies. Today the small-town Texas restaurant is all over the map. Yes, it's on the town square, but it's also in revamped Victorian houses and blocky prefab buildings; the customers are Jeffrey and Stefani, and the bounteous plates are as likely to be heaped with fettuccine Alfredo and blackened mahimahi as with chicken-fried steak and iceberg-lettuce salad.
Why the change? The same revolution in eating that has swept across the state's big cities has filtered down to its small towns. We found that a fair number of today's small-town cooks are in fact chefs—refugees from the cities and transplants from other states—and they've introduced modern ideas and different ethnic traditions. Many of their patrons are also from big cities and are open to new food ideas and willing to pay for them. The result is that country food is getting to be more like city food all the time. In a way, this is bad: When was the last time you had floured, pan-fried—as opposed to battered, deep-fried—chicken? But in other ways, the change is good: You can find creative, interesting food in a town of five thousand people. (Okay, we ate some pretty dreadful stuff at a few of these self-styled gourmet restaurants. One served adevil's-food-cake-and-vanilla-custard concoction inexplicably called the Crème Brûlée From Hell; it was.) In the end, we found a handful of impressive places that we would go back to any time. In fact, at one point we were afraid the final reviews would be about nothing but venison with blackberry demiglace and apple crêpes in crème anglaise. We had to scramble to find really good chicken and dumplings and biscuits to balance the list.
Our roster of ten—with another ten honorable mentions—represents some of the best cooking in small-town Texas restaurants today. There are some necessary exclusions: Six excellent Fredericksburg restaurants—the Nest, Navajo Grill, Fredericksburg Brewing Company, Ernie's Mediterranean Grill, the Peach Tree, and Lincoln St. Wine Market—were featured in this magazine last April. Steakhouses and barbecue joints have also been covered (in February and May, 1997), and Mexican food will be tackled in a future issue. But the places that follow are a cross section of what you'll find when you look for good eats outside Texas' big cities. As you'll discover, small-town dining isn't what it used to be. It's better.
DOVES NEST, WAXAHACHIE – With its bold black-and-white checkerboard floor, twinkling lights in the dining room, and walls painted with stylized birds and trees, The Dove's Nest has a French Country air. It's pleasant for soup and fancy sandwiches at lunch. My salad consisted of assorted lettuces with apple-smoked bacon, candied pecans, and blue cheese. The balsamic-maple dressing was wonderful, and the cheese and nuts made great little flavor nuggets.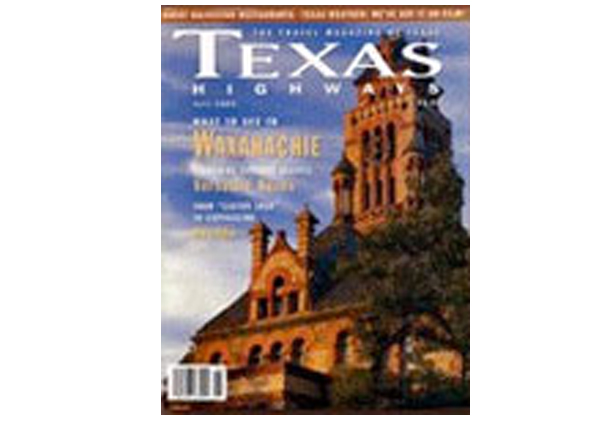 TEXAS HIGHWAYS – THE DOVES NEST
Waxahachie, Texas – By Randy Mallory
Up College Street, the 1913 Moore Hardware Building still sports it original decorative metal cornice and awnings. Inside, The Dove's Nest combines an antique and gift shop with a popular lunchtime eatery. Cindy and Andrew Burch run the shop, which Cindy's mother, Marilyn Goss Harris, started 13 years ago. In the restaurant, they use recipes from Cindy's The Dove's Nest Restaurant Cookbook, winner of a 1996 Writer's Digest Self-Published Book Award. Typical fare includes chicken apricot salad, Portobello mushroom sandwiches, and chicken pie (served in a flower pot) – plus home-style pies, cakes, and cobblers.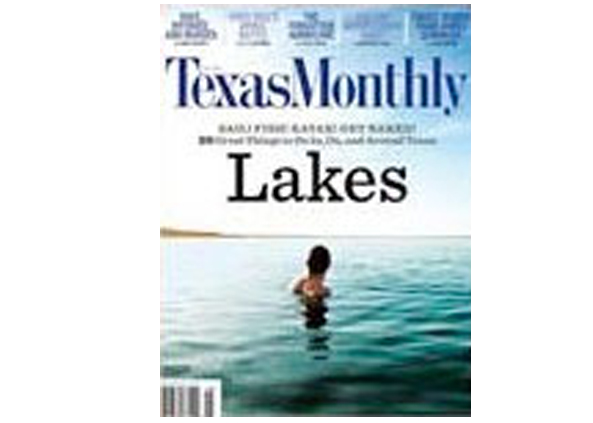 TEXAS MONTHLY – BOOKS THAT COOK
Reviewed by Allison Avery, June 2006
It's no wonder restaurateur Cindy Burch ended up in the food business. She had grandmothers in Texas and Alabama whose love for cooking had a profound influence on her. Not to mention that Burch started experimenting with recipes early in life. She found her match when she added some Southwestern flair to New American cuisine. And, voilà: Burch founded the successful Waxahachie restaurant the Dove's Nest with her husband, Andrew. Her cookbook The Dove's Nest Restaurant: New American Recipes From a Historic Texas Town has been quite successful too (it's now in its third printing).
Readers won't come across photographs in this cookbook, but at-home chefs won't have any trouble finding dishes to create an impressive five-course meal. Starting out the recipe sections is "Beginnings"—a compilation of appetizers worthy of both large parties and intimate gatherings. Next is "Soups," followed by "Salads and Dressings." Here, readers can find both the classics (Tomato Basil Soup or The Dove's Nest Caesar Salad), and the unusual (Turkey, Red Grape and Bleu Cheese Salad With Honey Tabasco Dressing or Roasted Eggplant Soup With Kalamata Olive Pesto).
In "Entrées and Side Dishes," Burch not only provides recipes for mouth-watering main-courses, but she also pairs them with the perfect sides. For instance, the Pork Tenderloin is matched with Bleu Cheese Bacon Whipped Potatoes and Dried Cherry Port Demi-Glace Sauce, and she couples the Grilled Mahimahi with Red Onion Couscous and Chunky Papaya-Avocado-Citrus Vinaigrette. The final section, "Sweet Endings," will have folks wanting to throw their diets out the window with recipes such as Kahlúa Fudge Brownies. Here's a sampling of what to expect: Hot Artichoke Dip, Cornmeal Biscuits, Black Bean Soup, Durham House Peanut Bisque, The Dove's Nest Chicken Apricot Salad, Vietnamese Chicken Salad, Herb-Crusted Chicken With Mustard Butter, The Dove's Nest Chicken Soufflé, Southwest Quiche, Cherry Pineapple Pecan Cobbler, Cold Amaretto Soufflé.
FORT WORTH STAR TELEGRAM
The Dove's Nest: It's worth flying south – By June Naylor Rodriguez
Eager to escape traffic, crime and most other stress-inducing urban elements, folks are running away from the city to slower, sim­pler places like Waxahachie; If not for life, then at least for a day.
Waxahachie is a smart choice among escapists, as its wealth of 19th-century attributes adds up to diversion. About 45 miles southeast of Fort Worth and 30 miles south of Dallas, it's a perfect antidote to chain dining and mall shopping.
One of the several spots we found all dolled up in Victorian. Christmas charm on a recent week­end was The Dove's Nest. It is inside a restored 1913 hardware store and saddle/tack room just a half-block south of the renowned courthouse. The Dove's Nest out-grew its former tearoom space about a year ago and became a country French restaurant serving about l00 people daily.
Even before we ordered, we un­derstood how the tearoom's popu­larity had forced such a move. ~warmth radiates from under­stated period decoration, and sub­tle lighting lends a gentle glow; a nice bonus is the adjoining anti­ques store. On top of that, every person we encountered was really sweet.
The owner, Cindy Burch, immediately produced wine glasses and a corkscrew for the bottle of chardonnay we brought (it's a BYOB policy, with a $1 corking fee per person), and. expertly opened the bottle while discussing the menu. Selections aren't numerous, but the attractive descriptions had us struggling to make decisions.
Our first appetizer, a special of­fering, was the Durham House peanut bisque ($3.95), named for a beloved but defunct Waxahachie culinary institution. The soup was remarkably rich and flavorful, with tiny pieces of roasted peanuts adding texture.
Easily as successful was the Chile re1ieno ($4.75), which my friend and I might have fought over if we hadn't been in such a refined at­mosphere. Bursting with a mixture of-finely chopped chicken breast and apricot bits, the delicately bat­tered and fried Anaheim Chile rest­ed in two excellent sauces. The first was a smoky tomato-curry sauce and the other was a smooth black bean.
Along with these starters, and throughout the meal, our bread­basket was steadily refilled with Empire Baking Co. goodies, including the addictive walnut bread.
After a false start, the house salad ($4.50) drew high marks. It first arrived without dressing and some ingredients, but once com­plete the plate of field greens was aptly topped with hearts of palm, crisp bacon, pine nuts and a sweetish vinaigrette.
Entree selections include two fish (salmon and trout), one beef, one pork and. one chicken; we opted for chicken and pork and would do so again. My grilled pork tenderloin ($15) was tender and light, even dressed in a dried cher­ry-port sauce. Alongside there was a sinful serving of blue cheese mashed potatoes, and a slightly re­demptive mixture of squash-carrot confetti.
My friend's chicken breast ($14) bore a delicious if strong flavor from being smoked with pecan wood. Stuffed with sun-dried to­matoes, the silky slices of breast formed a crescent around cheesy jalapeno spoonbread, offset by steamed fresh asparagus spears.
The kitchen….worked wonders again in the dessert department. Between delighted "ooohs," we split the gooey chocolate cake ($4.25), served warm, and indeed gooey; on top was a scoop of espresso ice cream, strewn with Kahlua choco­late sauce. If only we could wrap it up and put it under the Christmas tree.
THE DALLAS MORNING NEWS
This restaurant started as Marilyn's Tea Room and has been serving lunch for three years. About a year ago, owner Marilyn Goss' daughter and son-in-law, Cindy and Andrew Burch, took it over, moved it and changed the name to Dove's Nest. A trained chef was hired this summer, and weekend dinner hours were added in early July.
There are two starters: a soup of the evening ($3.50), wild mushroom with cilantro on our visit, and a chili relleno ($4.95) stuffed with chicken-apricot salad. The poblano was pale, as if precooked or canned, but it was beautifully breaded and glossed with suave black bean and smoked tomato curry sauces. The presentation was gorgeous.
Entrees total six, including a pasta special. Tequila-cured salmon steak ($15) was the standout: a thick horseshoe of pink meat, moist and rich, served with a coarsely chopped relish of raw peach, jicama and cilantro. Nubby white corn pancakes were lapped with a smoky roasted red potato sauce.
Also excellent was seared pork tenderloin ($14) with beer-braised shallots and subtle goat cheese-whipped potatoes. The chili-rubbed Black Angus strip steak ($18), enormous and flavorful, was garnished with a pinto bean-wild mushroom ragout and a lightly cooked tomato filled with a caramelized onion and corn chow-chow.
Lunch offerings are good though less spectacular. White chili tortilla soup is a popular soup of the day ($2.75 a cup, $3.95 a bowl). We loved the brew of chicken, white beans and green chilies; however, it was hard to work our spoon through the bird's nest of skinny fried tortilla strips on top. Caesar salad ($4.95) pleased the Caesar maven. Other salads include chicken apricot ($5.75), the inspiration for the evening's chili relleno.
A grilled chicken sandwich ($6.25) was nicely sparked with cilantro mayonnaise, but turkey and Swiss ($5.95) wasn't helped by sweet mango chutney. Southwestern quiche ($6.50) with corn and green chilies was satisfying.
Buttermilk pie ($2.95), flaky-crusted and nicely under sweet, was the best dessert. Fresh strawberry pie (2.95) turned out to be a bland icebox variety– a graham cracker crust filled with vanilla pudding, berries and gobs of whipped cream. Fresh peach cobbler ($2.95) was also obscured by a cloud of whipped cream.
Service is accommodating, but it can take awhile for dishes to come from the kitchen. Breads from Empire Bakery in Dallas help tide you over.
Dove's Nest shares a building with an antique mall, but has its own entrance. The high-ceilinged space had cheery yellow walls (with bird's nests stuck into cracks here and there), lots of tearoomy decorations and antique pieces, many for sale. It's attractive, if a little contrived. Smoking is not permitted; reservations are suggested.
WAXAHACHIEDOWNTOWN.COM
Portions generous and prices low for a recent lunch that was a gourmet delight. The Field Greens Salad, dressed with a unique basil lime dressing tossed with toasted chopped pecans and crumbled cotija cheese was a treat. The delicious soup of the day, Squash Cheese Soup, was just the right blend of squash in a light creamy soup base hinting of cumin and other delightful spices, topped with a sprinkling of chopped green onion and melted cotija cheese. Special of the Day was Bowtie Pasta with Chopped Ham and Cream Sauce, finished with a generous sprinkling of blue cheese and chopped green onion. The eclectic mix of the pasta dish was a pleasant dining experience. Finishing with Buttermilk Cheese Pie was a good decision. The pie had the perfect crust, perfect consistency and full vanilla taste one would expect from a great pie. The delightful crunch of the caramelized sugar topping was divine. As always, The Dove's Nest offers a refreshing Orange Spice Iced Tea along with friendly, attentive, and efficient service.